Back
How to Extract Audio From Video Link?
Sometimes you may have requirements on extracting the sound resource from a video. It can be some reasons as following:
You recorded a speech video, but you only need the audio resouce to save the storage space.
Your favourite Singer published his/her newest music video, but you want a MP3 format to listen more convenient.
-Or you only want to extract the sound effect from a video. The first thing is to have the audio file.
There are many reasons for someone who want to extract a audio format from a video or a video link.
#Step 1: Open up Audio Extractor on your browser
The web service is free & safe, without any ad offers.
Because our audio extractor is an online software, you don't have to download any application to your computer. Only need to open the web url
Audio Extractor
.
#Step 2: Connected your Dropbox account.
This article only introduce how to extract video with an video link from Dropbox. If you want to learn how to extract audio from video by local video. You can learn from this article.
Related article-How to extract sound from video
Click the option "Dropbox" first, then connected your dropbox account.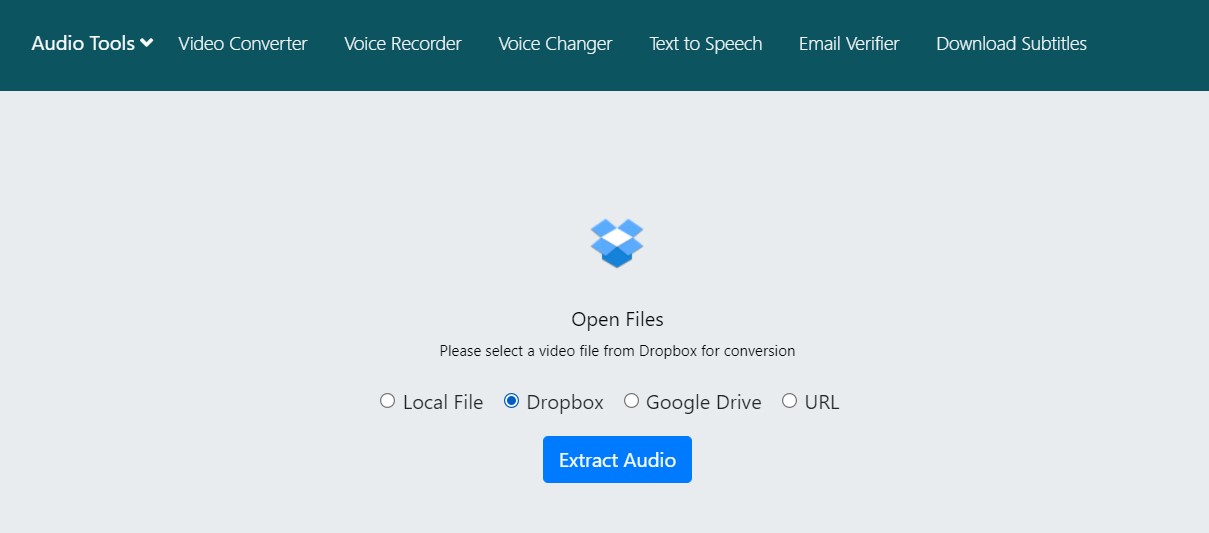 After you connected your Dropbox account, you will see the panel like this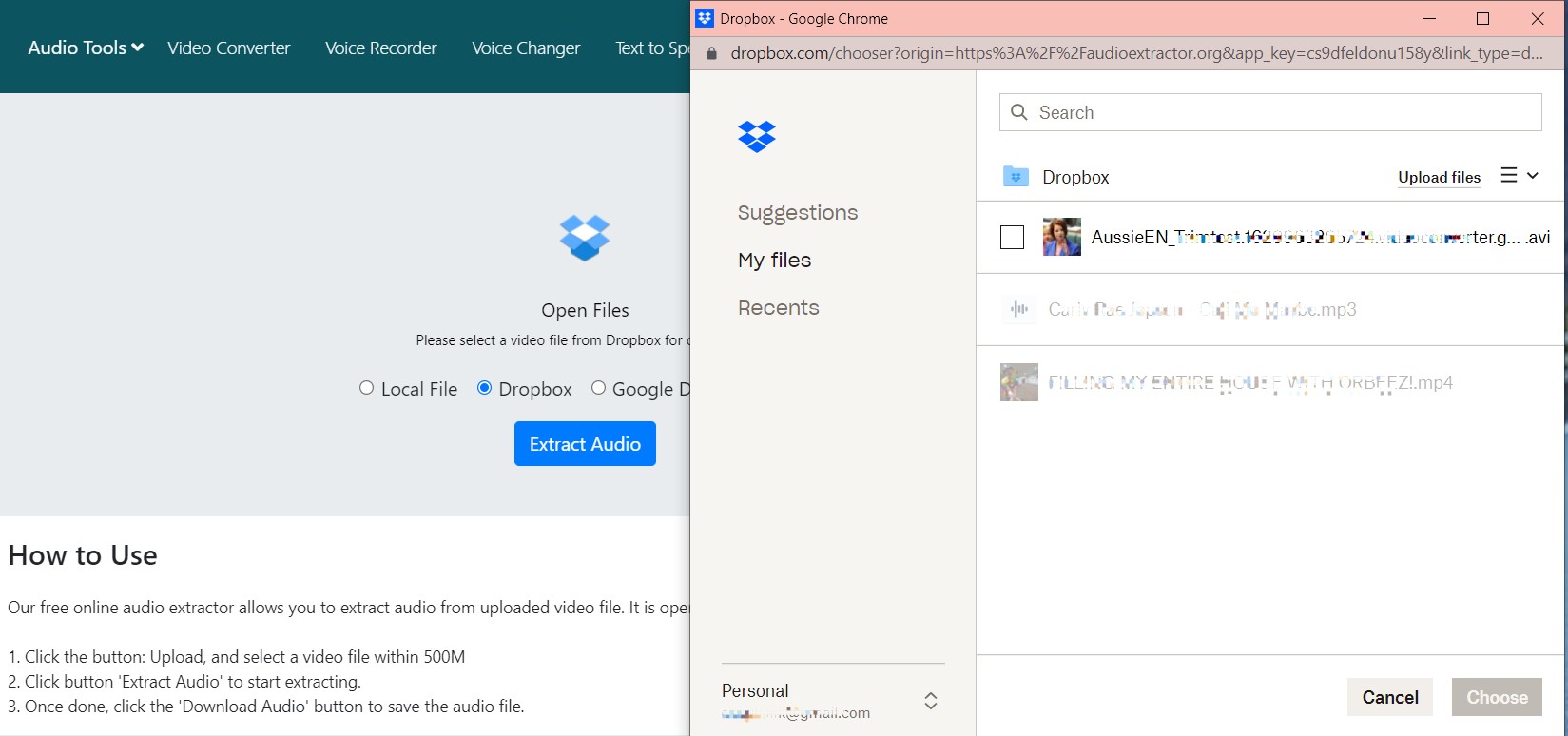 #Step 3: Choose the video file
After you connected your dropbox, then you can choose the video file which you want to extract audio from.
MP4 video format is not supported now. AVI format is acceptable. We will continue to develop and upgrade our tool to support more video formats.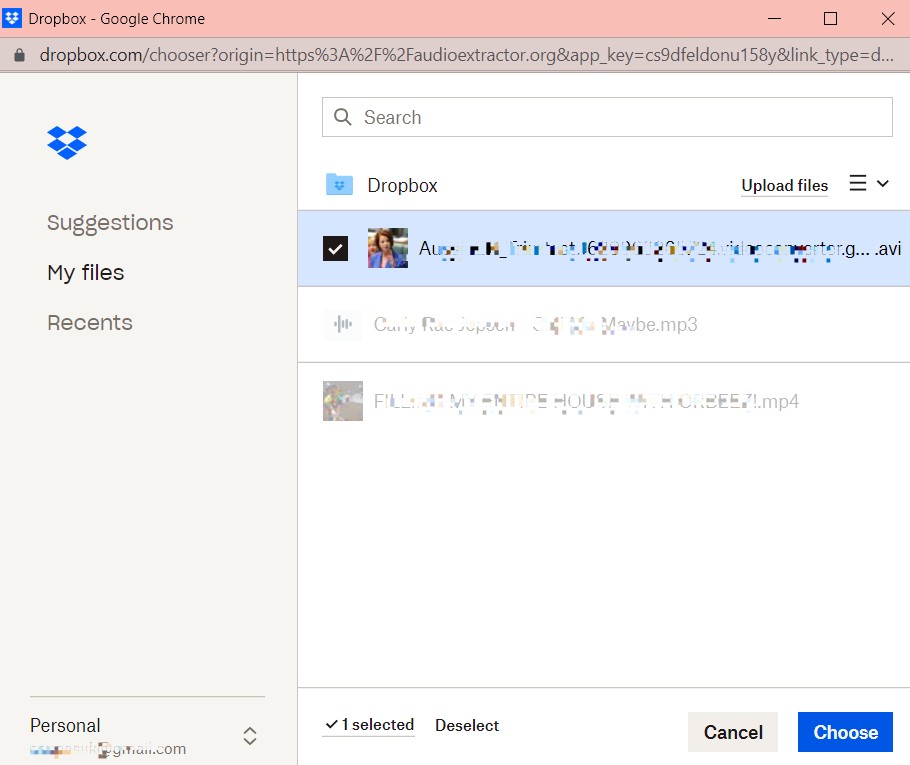 #Step 4: Waiting for system download
This step is waiting. Just waiting for our system downloading the video from dropbox.
#Step 5: Extract audio from video link
When video has been downloaded already, then you can start the "extract". You will see a button "Extract" below the file name. Click it and wait for a second.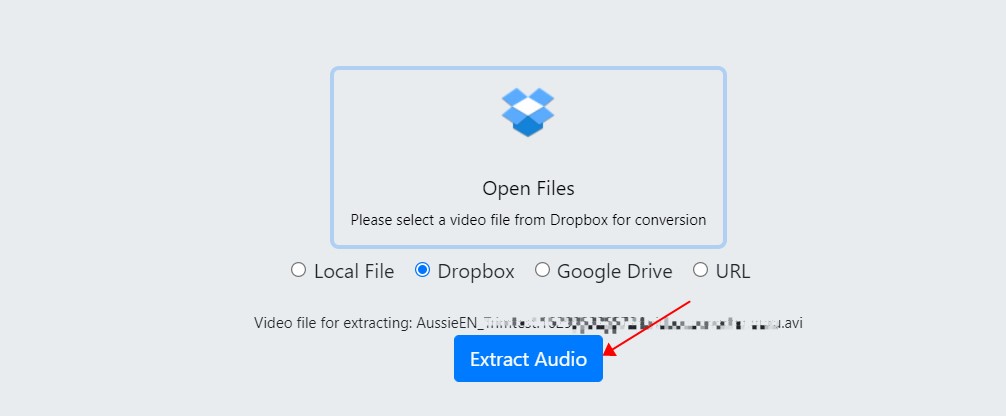 Step 6: Download audio file
When extracting finished, it is going to the last step. Download the audio file. Click the button "Download". See? It's quite easy and simple to use.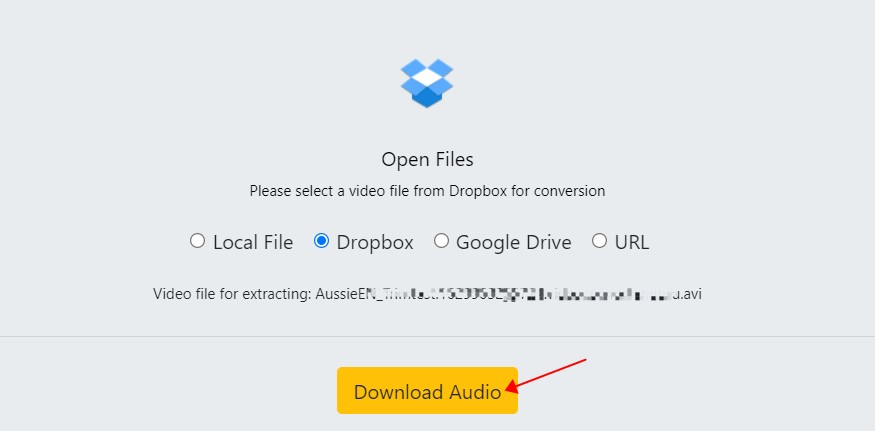 Step 7: Check downloaded audio file
When you downloaded the audio, you can check at the bottom of your browser download notification bar.
Our extracted audio format is MP3 format. If you need other audio formats, please use "Audio Converter" to transfer the format.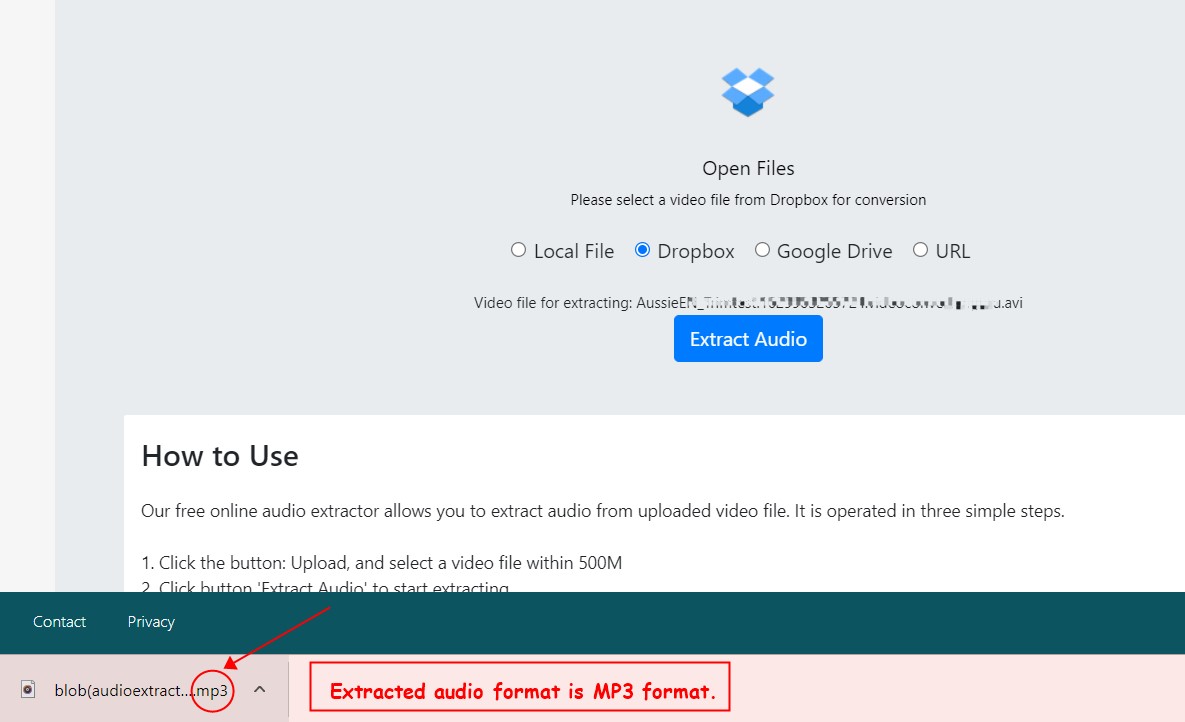 Hooray! All steps done. Have you already got how to extract audio from video link?
Back